Looking to support Covid-19 relief??? Do you love playing rad video games????
Great news!!! Now you can do both!!!! And it is entirely free!!!
We have been hearing stories on social media of people losing their jobs and other tales of the economic devastation caused by Covid-19.
We have been looking for an answer on how we might be able to help, and then I found the perfect inspiration over on Physician on Fire  (PoF). PoF is giving away 100% of his next month's profits to Covid-19 relief? How cool is that???
The answer, it's really cool; make sure you check out his blog after reading this post!!!
Inspired by PoF, I would like to support Covid-19 by giving away some of our profit. Unfortunately, I can't match PoF's generosity; Your Money Geek is a much smaller and much newer website.
However, we can still raise a ton of money together for Covid-19, so we would like to announce Gaming for Covid-19 relief.
We will donate 25% percent of all gaming and entertainment revenue earned between now and April 30th to Covid-19 relief.
But wait, it gets better!!!
PoF has graciously offered to match 20% of everything we raise personally.
How It Will Work
We will send 25% of our gaming and entertainment profits at the end of April to PoF, who will then match them 20% and include them in his charitable donations.
Please check out his post for the details on how the funds will be donated.
I anticipate this to be approximately $2500; however, if we work together much more is possible.
How Can You Help?
1. Share this Post
Share this post with as many people as you can on social media! The more of us that help, the more money we can raise!!!
2. Play Free Online Video Games
Several game publishers pay us a small commission for signing up new users using our referral link. These games are free for you, so it's a win-win!!
3. Sign up for Cool Apps
Similar to video games, a few apps pay us a referral fee for referring new users. These apps are free to use and even let you earn money!
4. Read and Share our Entertainment Blog Posts
Our team of fantastic geeks have been publishing killer posts!!! In recent weeks, we have covered everything from board games to retro video games.
Please read and Share:
5. Sign up for Disney+
Disney+ is a great deal in entertainment and has some of the best movies and TV shows going! Such as The Mandalorian, every episode of The Simpsons, and all of the Clone Wars cartoon episodes. (Need I really say more?)
Already have Disney+? Then, consider buying a gift subscription for a friend.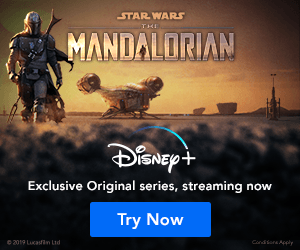 6. Earn Some Beer Money Online
Looking to make some beer money while binging your favorite shows on Netflix? These offers won't make you rich. However, you can score a free gift card and help us raise money for Covid-19 relief.
7. More Ways to Help
Looking for more ways to support Covid-19 Relief?
Then, please head over to Physician on Fire and check out his post.
The Bottom Line
We are all in this together, and together we will get through it. While you are at home, practicing social distancing playing some free games and checking out some beer money sites is a great way to have some cheap fun while helping others.
Please check in often and share this post to help us raise money for Covid-19 relief.
PS.  Please give PoF a follow on Twitter.